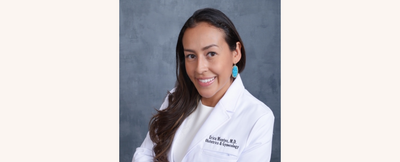 Meet Our Body Board Expert Dr. Erica Montes, MD, FACOG
Dr. Erica Montes is a board-certified Obstetrician and Gynecologist and the creator of
The Modern Mujer Women's Health Blog
. Her vision to create this blog started soon after delivering her third son and realizing that there are not many places on the internet for people to find expert information about their health, let alone in English and Spanish!
The foundation for her blog combines her medical knowledge, life experiences, and approachable personality to create a safe space to learn about your body. She is proud to be one of the few Latina physicians in the United States and hopes her work and visibility can decrease some of the health care disparities seen in her community.
She attended medical school at the University of Texas Health Science Center in San Antonio and was elected as one of the chief residents in her last year of residency at the largest program in the country at Parkland Hospital in Dallas, Texas. She practices in Arizona and loves delivering babies, performing minimally invasive gynecological surgery, and providing patient advocacy. Aside from being a full-time physician and medical blogger, she is the mama to three beautiful boys who keep her grounded.