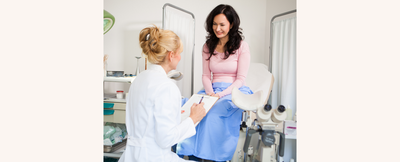 6 Things Your OB/GYN Won't Judge….
Since the beginning of my career, I've realized many women fear not only the actual exam, but fear judgement by their doctor.

As a #womenshealthadvocate, I am there to serve, educate, and treat… not judge.

Here are some common misconceptions that I want to dispel, so women know that we are just here to help.

We won't judge….

✔️If you are on your period! Do you know how much blood we see on a daily?!! If you need to be seen, you need to be seen!

✔️Your hair situation. We don't care how much pubic hair you have or whether you shaved your legs or not! It just doesn't matter!

✔️Your sexual history. Preferences or number of partners, it's all good. We only ask to help better care for you.

✔️How your vagina smells! A slight odor can be normal, but may also be a sign of a problem. No need to douch or use a product before coming in!

✔️Your pregnancy history. Miscarriages, adoptions, terminations, etc. It's important for us to know to better care for you in future pregnancies.

✔️Your questions! No question is a bad question. Don't forget that.

Written by Body Board member, Dr. Erica Montes. Erica is a board-certified Obstetrician and Gynecologist and the creator of The Modern Mujer Women's Health Blog. Her vision to create this blog started soon after delivering her third son and realizing that there are not many places on the internet for people to find expert information about their health, let alone in English and Spanish!