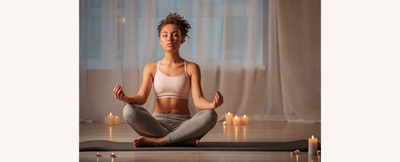 Can Meditation Help you Conceive?
Mindful IVF's Gordon Mullins created
an ovulation meditation
for that is exactly the calm and inspiration we need today (and everyday).
If you're not familiar with Gordon, he's the founder of one of our favorite meditation apps - Mindful IVF. He's been working with the infertility community for over a decade as an acupuncturist, and he's committed to helping women have a more supportive experience.
Gordon created this
14-minute meditation
to provide mental and emotional support during ovulation, when you are creating the potential for new life.